What Happens In the Mind
A visual and spatial experience
that will beat your brains out!
Try the game here!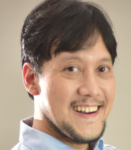 I like making things.
Hi! I'm Armando Burgos. I once taught college courses in art history while restoring old paintings. I retired from teaching after 20 years and now I'm catching up on tech, learning to code, and building games. When not working on my projects or reading books, I hang out with my wife and recount Disney stories with our four-year old daughter using toy figurines and modeling clay. I also love an early morning long-distance run.